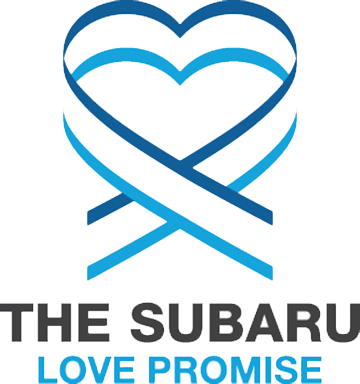 What is the Subaru Love Promise?
Subaru and our retailers believe in making the world a better place and the Subaru Love Promise is our vision of respecting all people. This is our commitment to show love and respect to our customers and to work to make a positive impact in the world.
How is Horne Subaru dedicated locally to the Love Promise?
Our Love Promise can be seen in various partnerships with local charities and non-profits. We're grateful for the opportunity, not only to be a part of our community, but to serve it as well.
Arizona Food Allergy Alliance
Love Promise Stories from Horne Subaru
Subaru and Horne Subaru believe in making a positive impact on the communities in which we live and work. We uphold that belief through our Love Promise Community Commitment. Every month, we select inspiring stories from customers and partners from around our area who strive to support our collective commitment and feature them here
Subaru Above and Beyond - Ryan B
I've been fortunate enough to work for the Subaru brand for over 5 years now, prior to that I was an avid Subaru enthusiast and owner and have always loved what Subaru has done for their customers in both retail and in everyday life. Here at Horne Subaru in Show Low, AZ during the Subaru Love Promise campaign I really witnessed the power of that event. I recently went on a volunteer ride with our local charity Meals on Wheels of the White Mountains in which the dealership donated a brand new 2020 Crosstrek for them to do the deliveries in. While on the drive I was able to learn some of the ins and outs of what these amazing people do on the daily basis to help deliver full meals to those who are in need or who do not have the means or transportation to pick up their own. Let me tell you, these people are humble and extremely grateful for the Meals on Wheels of the White Mountains and even though I only did it for a day I can see how these people can affect your life in such a positive way. I wish I had more time to not only sit and listen to the stories of the people who receive the meals, but also those who work and volunteer on a daily basis to help deliver those meals. It reminded me how thankful and grateful I am to have what I have. None of this would be to the level that it is without Subaru and Subaru Share The Love, and the local dealership to have it grow to the level that it has! So thank you Subaru and Meals on Wheels of The White Mountains to make all this possible!
---
LOVE ACTUALLY..... - Denise W
The human race is made up of a variety of characteristics including different kinds of LOVE. Love wears many faces; determination, communication, desire, betrayal, mercy, compassion, empathy, companionship and joy. But love seems to be the strongest medication for every scenario and situation. Love can act as an antibiotic to fight any infection and make well again. The human instinct of helping one another is a seed planted within all of us. We just need to feed it and it will grow. Some faster than others. Some of us are beautiful farmers of "LOVE". Cultivating, weeding, feeding and caring for those that we visually see that are in need. There are so many. The White Mountain Meals on Wheels has been in existence for 38 years. This has been through great determination and it all began with LOVE. We are a non-profit organization in which we cultivate and spread kindness through communication and try to reach as many of those in need that we can. We have learned that the greatest desire of the people we serve is not only food but the need for human companionship and the acknowledgement that they are still very important and have purpose. One thing that the human race has in common is that we are all growing old. Some sooner than others. Our volunteer route drivers are the sweetest LOVE farmers on earth. They freely give their time to our clients daily. Some have children of their own who accompany the parent and thus are being taught how serving those in need can produce such great satisfaction. Teaching our young to have respect, empathy and love for the elderly and disabled is so important. The local Subaru retailer here in Show Low, Arizona, "HORNE MOTORS" has shown great compassion and has a continuing desire to help sustain us in our Meals on Wheels program. They recognized our need for a reliable vehicle so that we can safely continue to serve our clients throughout the year here in the mountains. They have leased White Mountain Meals on Wheels a 2017 Subaru Impreza. We are very grateful. We have built a strong relationship with this company and have partnership with them in advertising and fundraising. They have committed to support us while we continually strive to make our community a belter place. A place where we "all" want to grow old in. There is a great deal of enthusiasm amongst our route driver volunteers to be the chosen driver of our new vehicle! So our program Meals on Wheels forges onward. We continually commit to building companionships with our clients by showing them compassion and small acts of kindness. Our desire is to help them maintain good health and prove to them that they are important to someone...and that is US. Love should be an antidote for everyone. Meals on Wheels works hand in hand with LOVE; to become a remedy of fixing and counteracting the disease of loneliness. Together we can make the heart grow stronger and releive the unwanted effects of hunger. Love is all around actually. Together we can all make the world a better place if we just 'SHARE THE LOVE"
---
Nature in the White Mountains - Andrew H
The greatest part of spring and summer is when the monarch butterflies migrate in and flourish on the milkweed flowers that we have in the White Mountains. We find them a great part of spring and love that people are doing their part in helping them make a strong come back! They brighten the scenery in the spring and summer months. We should care about nature, make it peaceful, keep it clean and prevent it from being destroyed. When children are playing they want to see the butterflies it keeps their imaginations alive and inspirers them to be artistic. Nature keeps us young and keeps us wanting to be more involved with wildlife! The wildlife in the White Mountains is amazing and beautiful we need to help it survive!
---
Subaru Recycling Event - Andrew H
Wow, we are so amazed at the response of the Subaru recycling event! So many loyal Subaru customers are recycling and its thanks to Subaru! With it being Earth Day this month we are proud to be protecting out beautiful White Mountains of Show Low AZ. with this recycling campaign. Thank you Subaru for caring about our environment and using these campaigns to protect the beautiful earth we all share.
---
Home Subaru Supports Arizona's Food Allergy Alliance - Lisa H
15 million Americans have food allergy, and for many it is life-threatening. That's 9 million a adults and 6 million children. In Arizona alone, that equates to 2 kids in every Arizona classroom. Food allergy sends someone to the emergency room every 3 minutes, every 6 minutes it is anaphylactic (life-threatening) in nature. Currently there is no cure. The Arizona Food Allergy Alliance is a non-profit organization dedicated to improving the lives of those affected by food allergy and anaphylaxis in the State of Arizona. We sustain the common interests of members through education, support, advocacy, and research. It is our goal to bring awareness, understanding, and safety within families and communities by providing educational resources, personal networking experiences, opportunities for community involvement, and funding for research. Thus, we hope that every person will connect, learn and succeed.
---